With the right mis-sold SIPPs claim solicitors, it's important to analyse your options and make sure a wise decision is made. This is easier said than done as there are several variables to consider during the process.
For those who are ready to make a decision, it's time to focus on the key factors involved in this process.
Here are the most important factors to consider before deciding on mis-sold SIPPs claim solicitors.
Years of Mis-Sold SIPP Experience
It starts with the mis-sold SIPPs claim solicitor's expertise in these types of cases. Have they taken the opportunity to represent others in the region for similar disputes? Do they know what to look for as a legal professional? These are important questions a client has to ask before they sign on the dotted line. Legal representation is a must and it starts by going to someone that is experienced enough to figure out what's right and what's wrong. This can be a major difference-maker in the court of law.
Track Record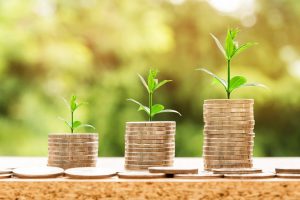 The goal should always be to choose someone that has a positive track record in handling similar cases. This will save you a lot of trouble as a client and will allow you to avoid mistakes that others would have made. The experienced lawyer that has won several cases in the past will know how to avoid mistakes that worsen the client's position. This is essential when it comes to hiring a mis-sold SIPPs claim solicitor.
Attentiveness
How attentive is the mis-sold SIPPs claim solicitor? Are they willing to listen to what you have to suggest as a client? Are they attentive when it comes to the finer details and paying attention to what's required next? A lawyer that doesn't have a grip on these details will always be a step behind the others. This attentiveness is just as imperative as anything else in the hiring process.
Willingness to Customise Your Mis-Sold SIPP Claim Case
There are times when you are going to have a vision for how the case will be handled and that's normal. In these situations, you have to go with someone that is willing to listen and customise the legal process based on what works best for you. This can make all the difference in the world as time goes on.
Rates
Yes, there has to be a set budget in place for legal fees and these need to be accounted for. In general, the best solicitor is one that is going to represent you and make sure the case is fought properly. This will ensure they are going to set a fair rate that's in line with industry standards and is going to yield a positive return as soon as everything has been handled. It's also recommended to go with someone that has seen it all and will only take the payment after they have won the case. This can save you a lot of money when things don't work out. A competent lawyer is going to ensure this happens as they will have faith in how the case is going to turn out.
These are the best tips to keep in mind when it is time to choose a mis-sold SIPPs claim solicitor. Anything short of this isn't worth your time and isn't going to lead to a positive verdict. The goal should be to value your position and make sure you are represented by someone that is experienced and will know how to react as new hurdles arise. This is an essential requirement and something to take seriously as a prospective client. The right mis-sold SIPPs claim solicitor can make all the difference in the world.